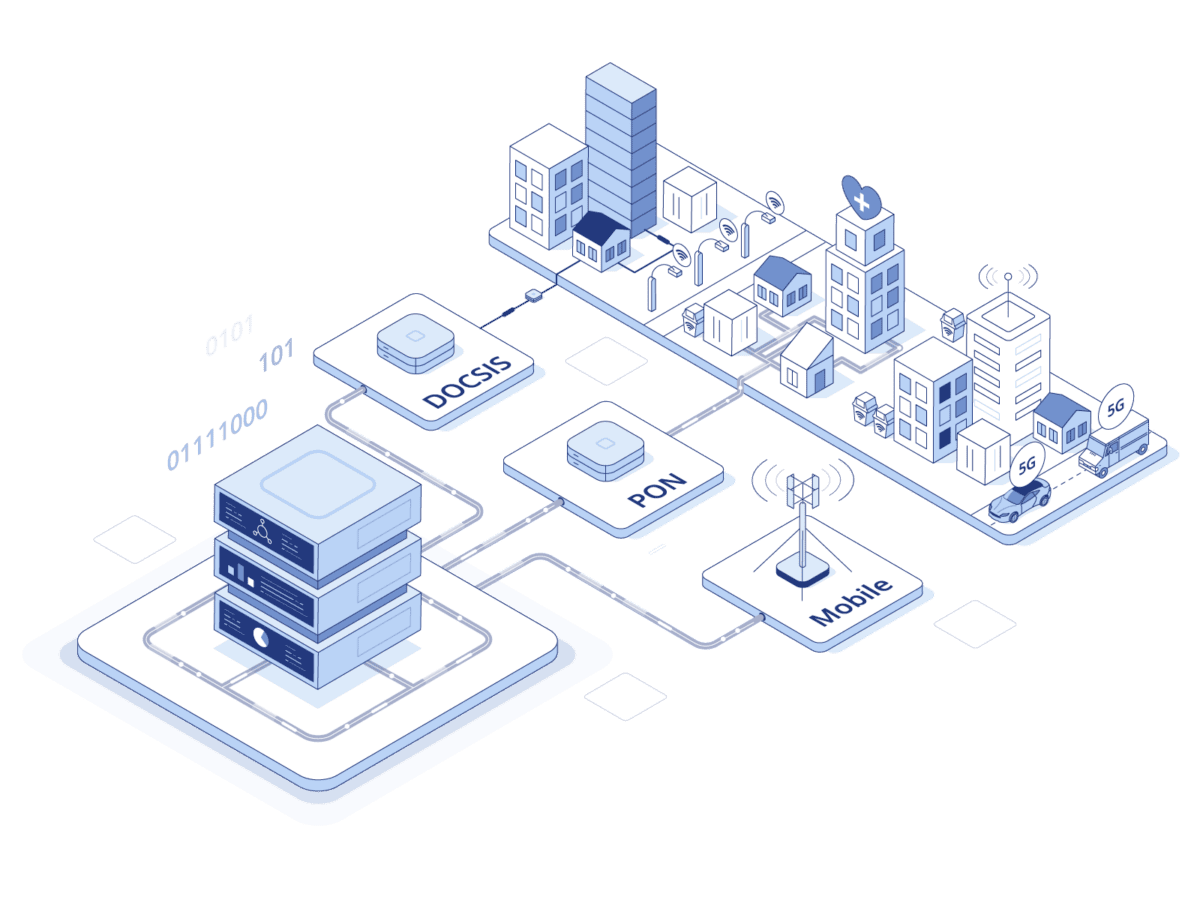 Upgrade your skills, optimize and tackle issues faster and get up to speed on new technologies and challenges with Excentis training courses. Virtual or in-person, at your site or ours, basic or in-depth: we have it all. Whatever your choice: every course is interactive and hands-on!
Network Lab & Testing as a Service
Lacking the resources, people, skills, lab infrastructure or tools for extensive in-house testing? Cut costs, reduce your time to market and deliver the high-quality network (equipment) that today's connected world needs: entrust testing to Excentis or use our state-of-the-art labs.
Network Testing Solutions & Integrations
Our testing solutions have been proving their worth for decades and are being continuously updated and finetuned. Need a specific solution to meet a particular need? Want to integrate a tailor-made test, process, or protocol into your existing systems? Everything is possible!
Excentis is an expert team of network, hardware and software engineers, testers and trainers, with decades of lab and field experience, a passion for optimization, automation and natural aversion to latency. How can we help?
We're proud to work for the best in the world