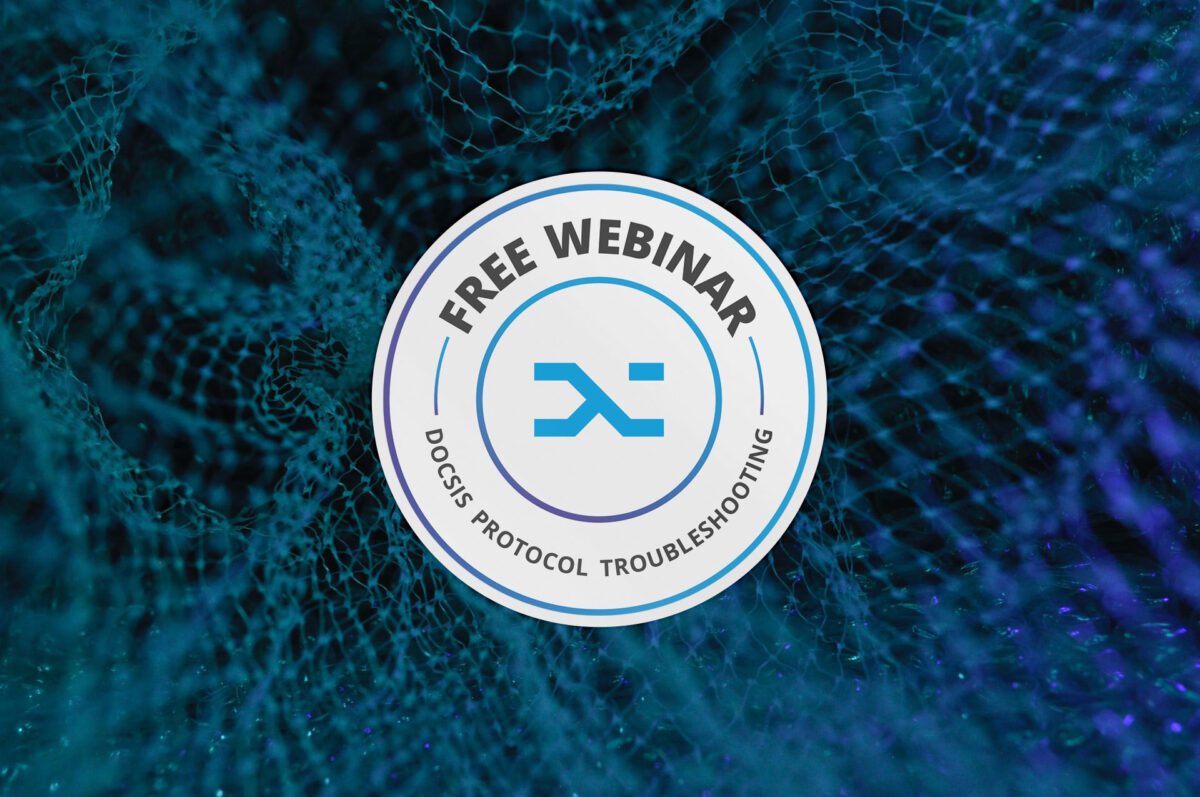 First free webinar on DOCSIS protocol troubleshooting using XRA-31
Looking for more insights?
On May 28th we plan to hold our first free webinar on DOCSIS protocol troubleshooting using XRA-31.
With the introduction of OFDM and OFDMA, DOCSIS 3.1 has a major impact on the interaction between cable modems and the CMTS, remote PHY or remote MAC-PHY device. Understanding that interaction is key to bringing customers a reliable network experience, and allows you to track down the cause of otherwise inexplicable issues!
Debug customer service experience glitches, find out why profile switches are limiting the customer speedtest or the available network capacity, or where sudden latency comes from?
This interactive training webinar will show you how to capture the DOCSIS communication in real time using the XRA-31, how to make sure you don't miss those rare events, and how to use Wireshark and TShark to zoom in on the messages that matter.
Other webinars, like home gateway performance testing using ByteBlower will follow. Subscribe to our newsletter to receive updates.

Have questions about our (training) offering? Never hesitate to contact our team.

Stay safe!
Excentis is an expert team of network, hardware and software engineers, testers and trainers, with decades of lab and field experience, a passion for optimization, automation and natural aversion to latency. How can we help?
We're proud to work for the best in the world