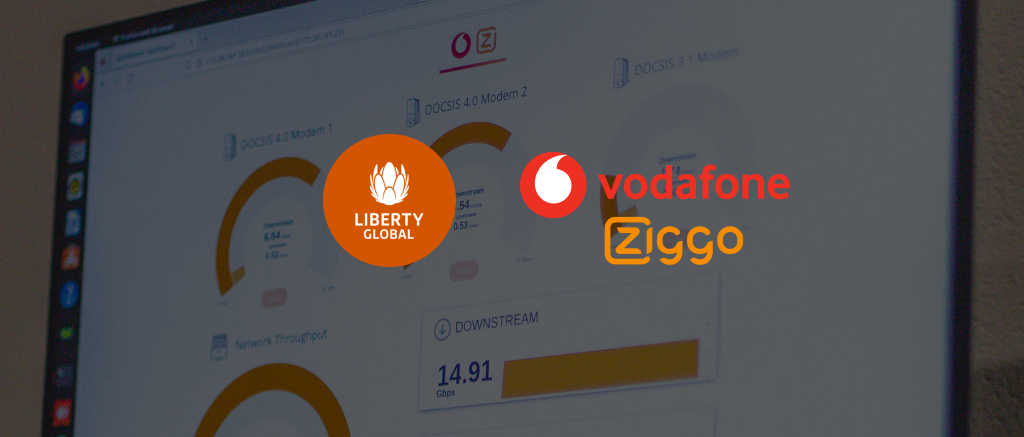 World premiere: Excentis supports first live DOCSIS 4.0 test by Liberty Global & VodafoneZiggo with traffic generation and live dashboards
ByteBlower
DOCSIS
DOCSIS 4.0
Latency
Testing
VodafoneZiggo invested in the future and performed a DOCSIS 4.0 demo on their live network, as a world's first! They partnered up with Excentis for traffic generation and a branded live dashboard displaying the throughput speeds in real-time. With DOCSIS 4.0, they are bringing fiber speeds to subscribers cost-effectively, without digging up the streets!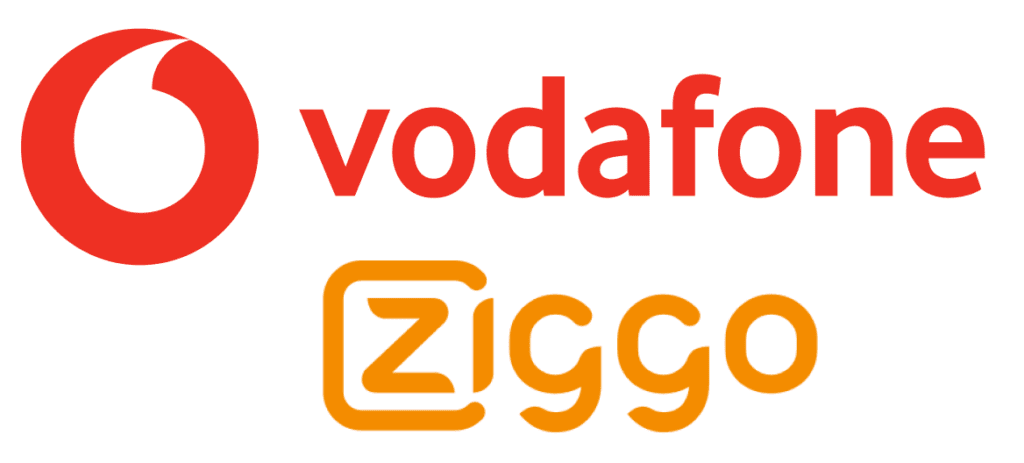 Investing in the internet of the future
The VodafoneZiggo network continuously rates in the top 10% best networks in the world and was awarded first place in The Netherlands in both quality and download speeds. This past year, they completed their roll-out of DOCSIS 3.1, greatly increasing the reliability, capacity and multigigabit access for customers in the Ziggo footprint.
Recently, VodafoneZiggo started testing DOCSIS 4.0. This future-proof version allows for serving future speed demands, even better security, and improved reliability, and perhaps most importantly: it facilitates the continuation of growth of the Ziggo network!
Mircea Damian, Director Access Network Roadmap & Innovation at Liberty Global, on the choice of DOCSIS 4.0 for the HFC network:
The cost-effective path to 10G
DOCSIS 4.0 offers significant bandwidth gains for the foreseeable future, in a cost-effective manner and – what customers love – without digging up the streets. And the really good news for you: it can be deployed on an existing DOCSIS network with minor updates. The technology is ready, and this live test demonstrates D4.0 performs strongly and reliably, which in turn translates to less support tickets, less churn and more happy customers, attracting new subscribers.
World premiere: the first DOCSIS 4.0 test on a live network
Ziggo performed this live network DOCSIS 4.0 test on the TEC Campus in Amsterdam, where the network demonstrated a downstream capacity of 15+ Gbps and upstream capacity of 1.9 Gbps. Speeds that are not required today, but will be tomorrow, and this demo proves the Ziggo HFC network is ready for the future on DOCSIS 4.0.

DOCSIS 4.0 will increase our reliability of our service and more capacity, allowing for more bandwidth for all internet and entertainment services on the network. Without annoyances, since we don't have to dig up the streets!

– Leo-Geert van den Berg, Director Fixed Networks.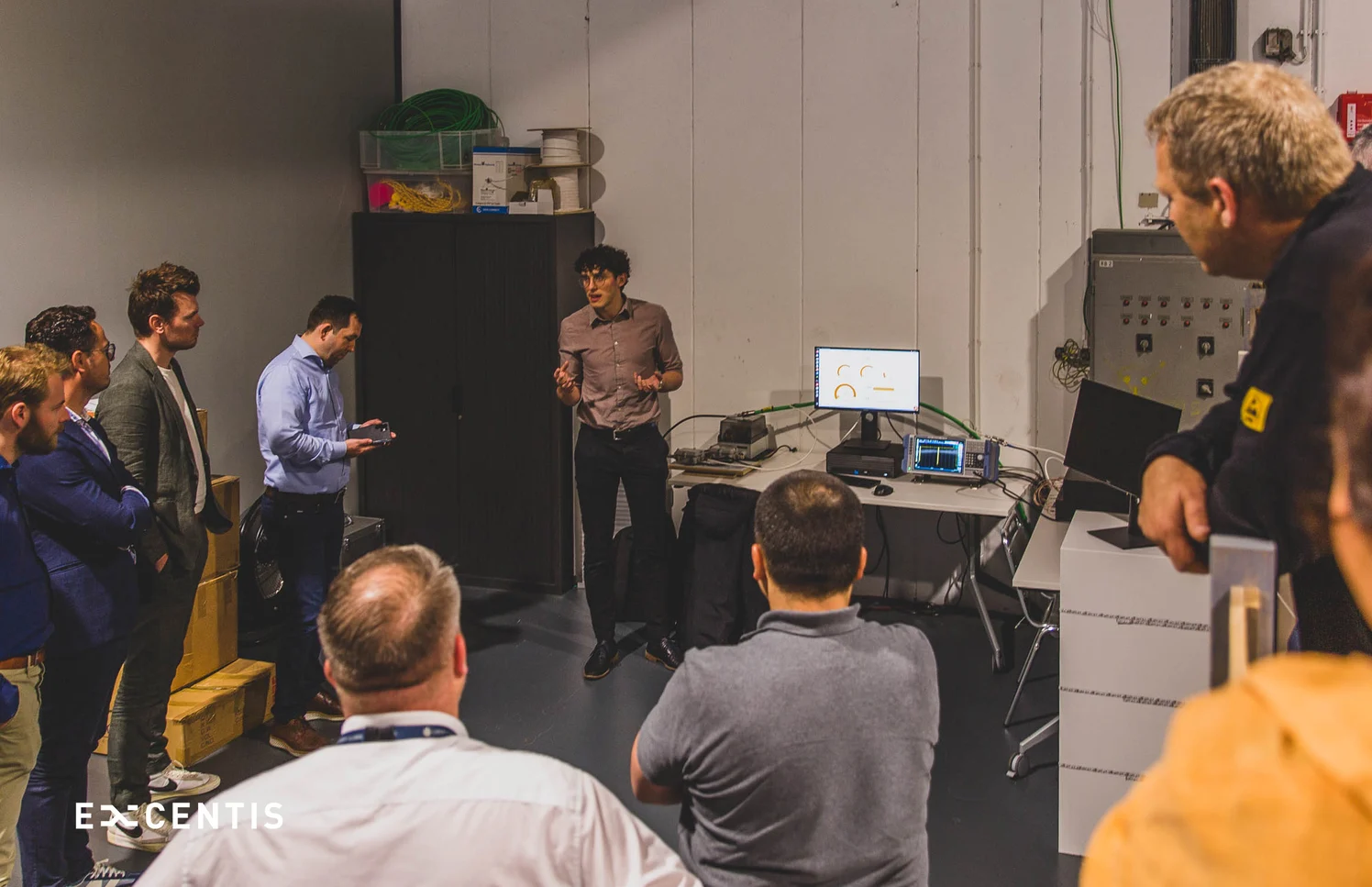 The proof is in the pudding: realistic traffic and live dashboards
We were delighted to work together with VodafoneZiggo and partner with Commscope, Broadcom & Technetix to not only provide the ByteBlower traffic generator, but custom design, build and deploy an independent live dashboard demonstrating these speeds in real time, during the demo at the TEC Campus.
This live dashboard plays an important role in clearly visualizing the output of the test, and convincing a wide range of shareholders, including current and future subscribers.
Eoin McCarthy, Innovation and Technology at Liberty Global, on the live test and the importance of visualizing:
How partnering up with DOCSIS experts like Excentis can maximize the potential of your existing network, boost customer satisfaction and reduce costs
The reality is that DOCSIS continues to play a significant role, and we anticipate its relevance to be very high for at least the next 5 to 10 years. As Industry experts, we have witnessed first-hand how knowledge on DOCSIS is becoming scarce, with a shrinking pool of professionals well-versed in its intricacies. That's why we are here to bridge the gap.
1. Get the best out of your existing network
Next-gen 10x speeds without digging
Better operations

We are the DOCSIS experts

Better roll-outs with far less chance of bugs

Extensive testing in your or our lab

Faster root cause detection

The powerful XRA-31offers a remarkable view on DOCSIS traffic
2. Increase customer satisfaction, lower churn and increase your offering
10Gb+ speeds, reliably
No tearing up their streets and pavements
Less support tickets
Less outages, better and faster updates & upgrade
3. Lower costs
No major network upgrades
Better operations by partnering with the expert
Less support tickets
Less truck and field movements
No recruiting, hiring, head cost, overhead, extralegal, etc.
Excentis is an expert team of network, hardware and software engineers, testers and trainers, with decades of lab and field experience, a passion for optimization, automation and natural aversion to latency. How can we help?
We're proud to work for the best in the world