A quick peek at our new large scale CCAP/Cable Modem set-up

After the summer holidays we started working with fresh energy on a brand new large scale test set-up! It's now fully ready and tested. We'll share some details and photos in this blog post.
The set-up
The set-up consists of an RF network with over 500 Cable Modems – using more than 1300 meters (0.8 miles) of coax cable. And with over 1700 meters (over 1 mile) of CAT-6 UTP cabling, every Cable Modem is connected to its own ByteBlower traffic port, to load the system with up to 100 Gbps of aggregate traffic! This traffic can be configured in a flexible way, supporting IPv4/IPv6, TCP/UDP, Multicast, etc. The set-up also supports configurations with L2VPN, DS-Lite, Soft GRE and similar.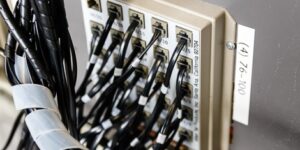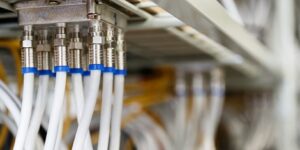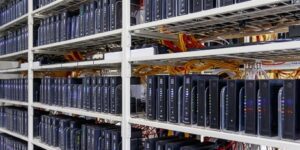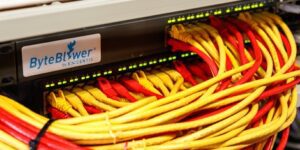 The purpose
The set-up is mainly geared towards large scale CMTS/CCAP testing services for cable MSOs (Multiple Systems Operators), more precisely for stability and performance testing of new hardware or software releases. Any CCAP or CMTS under test can be connected to the test bed. Cable Modems can easily be swapped, to make sure that MSOs can have the testing done with their own Cable Modem types. Testing can run over periods of hours or even weeks.
We try to mimic the customer's network as closely as possible:
CMTS and CMs configured as in the field
Addition of HFC impairments
Automatic set-up/tear down of VoIP calls
Monitoring applications polling CMTS and CMs with SNMP
Emulation of roaming Wi-Fi clients, IPTV flows, etc
Contact us on testing@excentis.com if you want to talk about the possibilities for using this set-up for your own testing needs.