Introducing Cumulative Distribution Graphs for latency testing in ByteBlower!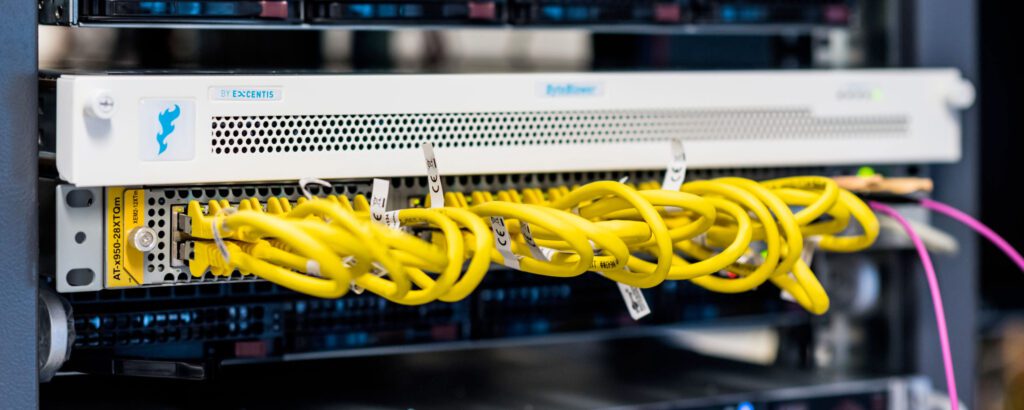 It's always been possible to perform latency tests using ByteBlower, especially now that latency is becoming more and more important, but visualising latency has always had a few difficulties:
Averages leave out much information, like spikes
Minimums and maximums are clear to see, but not how often they occur
Histograms do contain that information, but are very difficult to interpret.
Which one of these histogram representations is better? The answer may not surprise you: it depends.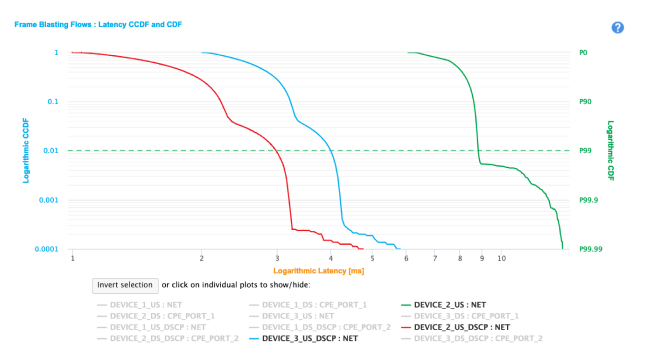 As the importance of latency is increasing significantly, more research is being done on how to visualise and quantify this. An interesting approach in Low Latency DOCSIS® is one described in the whitepaper Low Latency DOCSIS: Technology Overview by CableLabs.

In this paper, a CDF or a cumulative distribution function is applied, which allows to compare two measurements, and better define pass/fail criteria. This approach is now also available in ByteBlower's new reports!
Get a fast, visual, comprehensive and comparative view on latency
The latency histograms fall short when you want to compare all flows. That's why we're introducing the Latency CCDF and CDF graph: In one glance it becomes clear how all flows relate to each other.
Basically: flows on the left of the CCDF graph have the lowest latency.
While low(er) latency in general is a good thing, it's especially important in, for example, live video or video calls, gaming, all the way up to physical remote execution such as medical procedures or remotely operated vehicles or even space travel.
How to install this update
This update is included in your support contract, you can update from the user interface, or install the new GUI from setup.byteblower.com. We'd love your feedback!
We are very excited with this update and would love to hear your feedback.
Excentis is an expert team of network, hardware and software engineers, testers and trainers, with decades of lab and field experience, a passion for optimization, automation and natural aversion to latency. How can we help?
We're proud to work for the best in the world