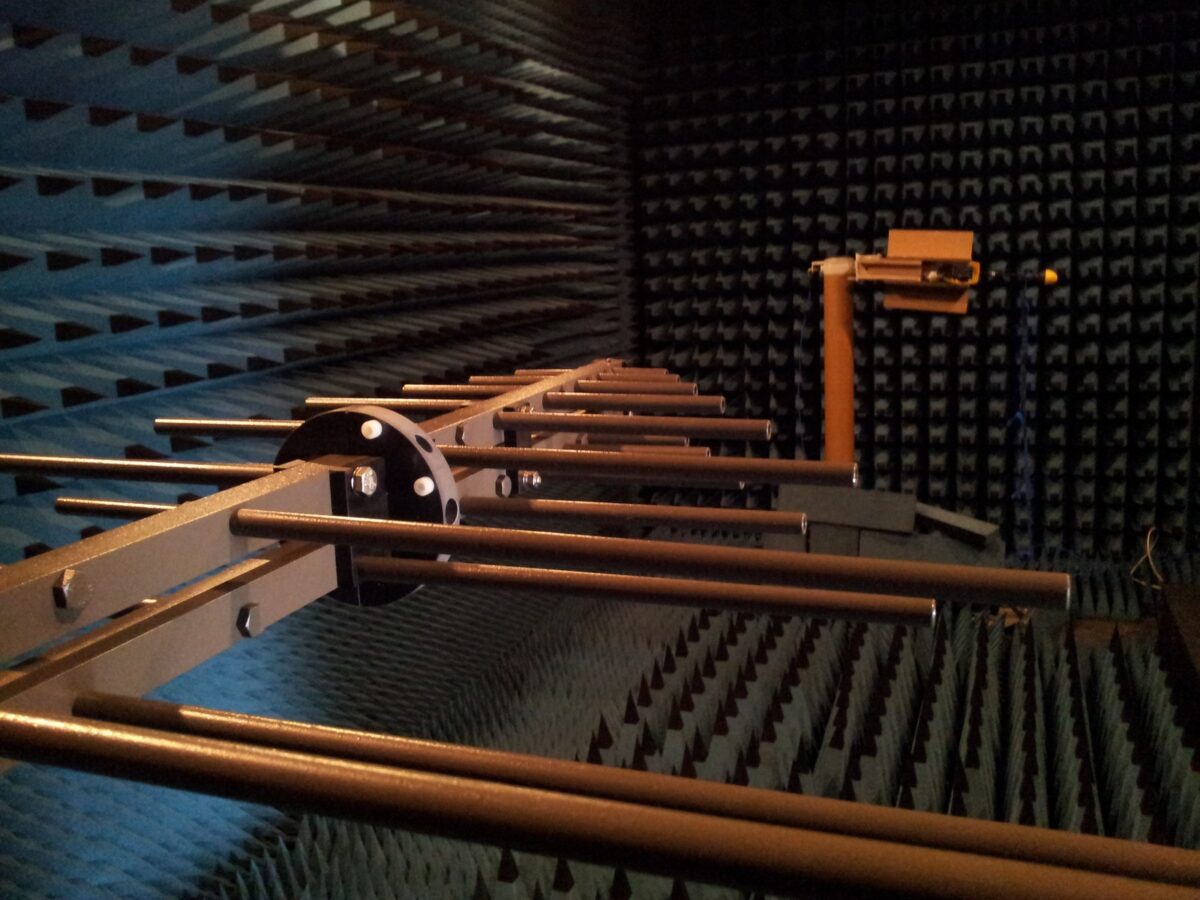 Case: LTE Interference Testing
Test and verify shielding and immunity of CPE products against LTE signals
It's already well-known that LTE deployments have an impact on the quality of the services that are offered by cable operators to their customers. Signals of LTE handsets can easily get picked up by TV sets, set top boxes, or even by coaxial cabling. If these products are not immune enough against such signals, the impact of the LTE interference may be severe: degradation of video quality, channels completely unusable, traffic loss on the data, dropping voice calls, etc.
As a cable operator you want to provide good quality services. You need to be confident that the devices that are getting rolled out in the field are immune enough against any possibly interfering signals of LTE terminals. For this, Excentis provides testing services to verify the shielding and immunity of CPE products against LTE signals.
In our standard test setup an LTE Signal Generator sends it signals through an antenna positioned in an anechoic chamber. The device under test is positioned on a specific distance from the the antenna. An E-Field Probe will make sure that the device under test is receiving well calibrated E-field levels for the test. The test typically gets repeated under several circumstances: distance between interferer and subject, different orientation of antenna, different operational parameters such as power levels, frequencies, modulation types, etc.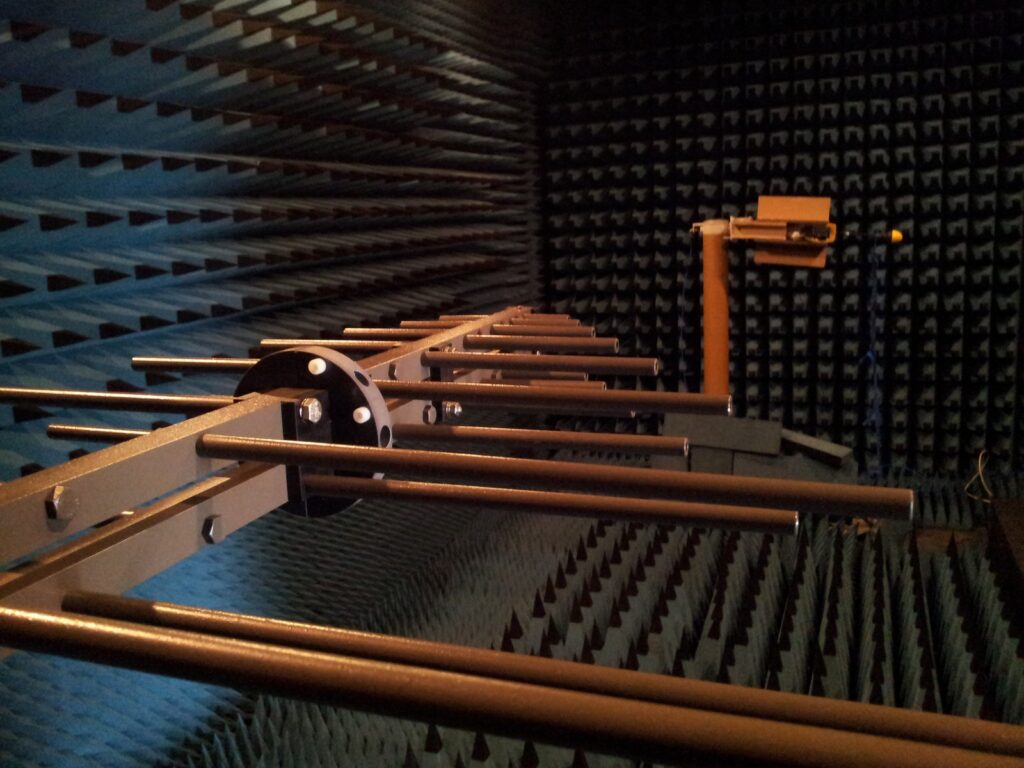 Excentis is an expert team of network, hardware and software engineers, testers and trainers, with decades of lab and field experience, a passion for optimization, automation and natural aversion to latency. How can we help?
We're proud to work for the best in the world